It's important to take action right away at the first sign of termite damage.
The presence of certain pests in your living space is seriously concerning. Some pests are fairly harmless, but others can cause significant damage to the structure and interior of your home. One type of pest that falls in the latter category is termites, which can destroy your space when they take up residence. Some of the signs of termite damage include swollen ceilings and floors, buckling wood, and unpleasant, musty odors. If you notice any of these signs in your Eatontown, New Jersey home, contact us at RZ Termite & Pest Control. Our technicians will take a closer look and determine what needs to be done to resolve the issue.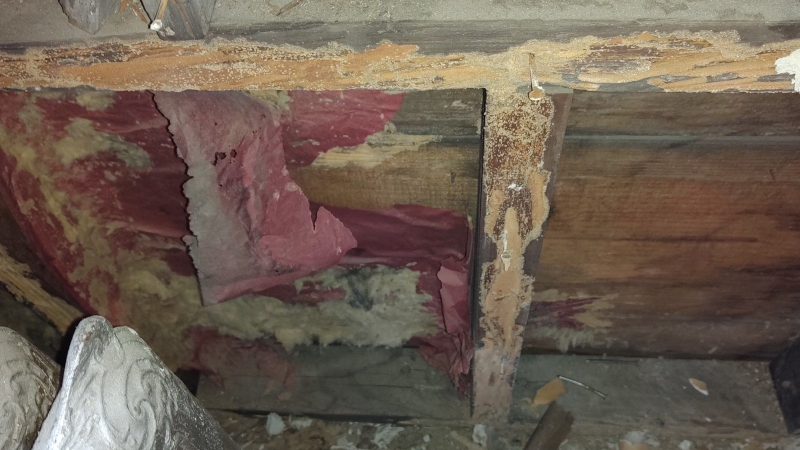 We specialize in termite removal and strive to protect the homes of our clients. Since termites feed on wood, they often have access to a steady diet, since most homes are framed with wood and feature the natural material throughout the interior. As a result, these insects can form large colonies and multiply, resulting in a concerning situation. As they chew through the wood that makes up your structure, they can cause extensive damage that impacts its structural integrity. It's important to take action right away at the first sign of termite damage.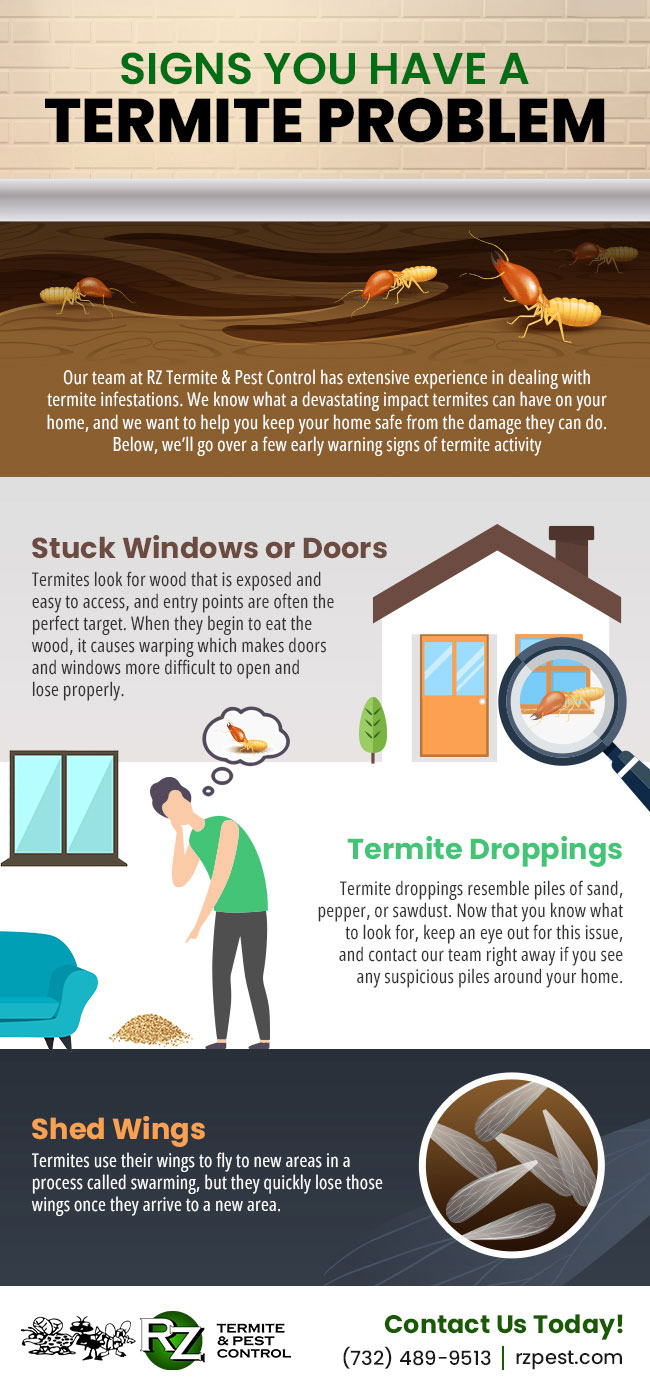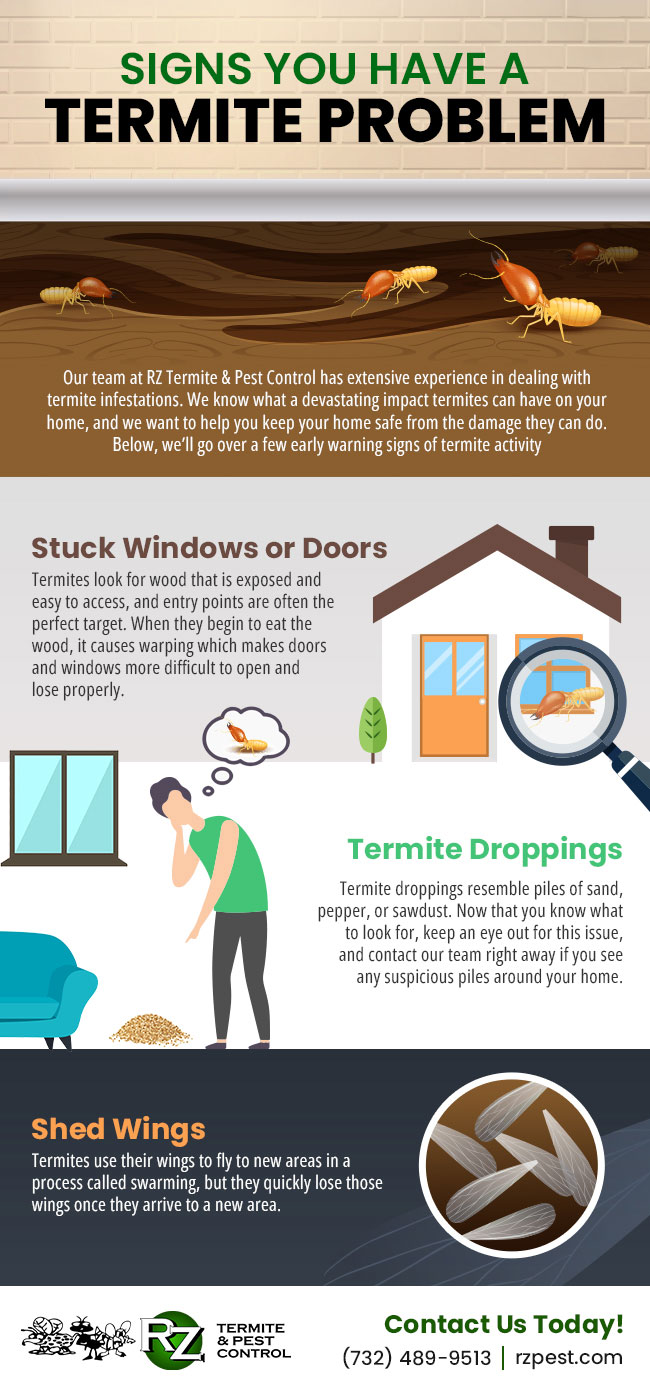 Termites cause millions of dollars in property damage every year. Dealing with the aftermath of termite damage can be challenging, but our team is here to provide the assistance needed to remove these destructive pests from your home. Contact us to schedule a termite inspection or treatment.
---
At RZ Termite & Pest Control, we offer services to prevent termite damage in Ocean Township, Manalapan, Brick Township, Jackson Township, Toms River, Long Branch, Rumson, Colts Neck, Asbury Park, Monmouth Beach, Eatontown, and Neptune, New Jersey.