We develop a fly control plan based on the specific situation at your home.
Have you ever noticed that flies can be aggressive at times? There is nothing worse that a fly that is determined to annoy you. It can almost feel like they are attacking you. While they don't cause any physical distress like a biting insect would, they can transmit germs from one place to the next as they land then fly to another location. If you are having a fly issue at your Ocean Township, New Jersey home, reach out to us at RZ Termite & Pest Control.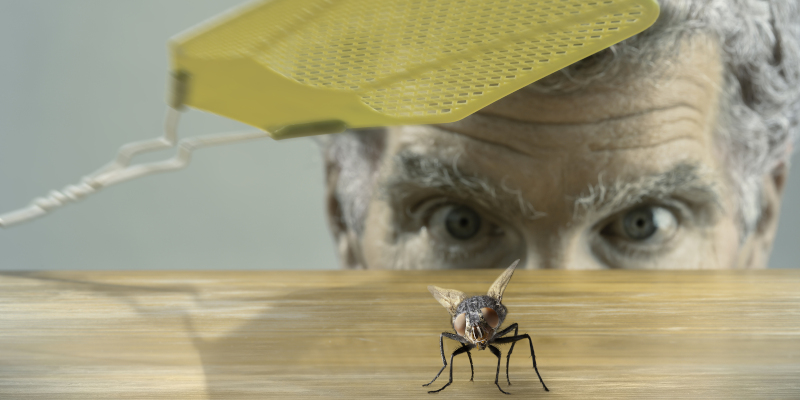 We first assess the fly situation you are experiencing so that we can develop the best fly control plan. Our technique will be a combination of treatment options to eradicate the flies currently in your home. We also look for the cause that led to the fly problem so that we can advise you about how to prevent a future fly infestation. There are several ways you can avoid flies, including having effective screens on all windows you plan to open for fresh air. Flies can also enter when there is a gap around weather stripping or any other point of entry they can use to their advantage. Flies are also drawn by odors, so it is imperative to remove trash regularly, clean up any pet waste immediately, and keep food covered.
Flies do have a short lifespan, but sadly they are also prolific at reproduction. Without a plan in place for fly control, a few flies can quickly become a real problem. Reach out to us today if you need help with a fly problem or need any of our pest control services.
---
At RZ Termite & Pest Control, we offer fly control services in Ocean Township, Manalapan, Brick Township, Jackson Township, Toms River, Long Branch, Rumson, Colts Neck, Asbury Park, Monmouth Beach, Eatontown, and Neptune, New Jersey.