We offer quality bee control to keep the bees at bay.
When the bees come out, it can be both a good and a bad thing. It is good that they help pollinate flowers and make your flowers grow very beautifully. But on the other hand, bees living where they are not wanted can be problematic. Bees can be troublesome when you are trying to have a nice outdoor picnic or barbecue. Bees are attracted to the food and drinks you have outside, and they buzz around relentlessly and land on the food you are trying to eat. Bees can make enjoying a meal outside kind of miserable. If you have a bee problem, reach out to us at RZ Termite & Pest Control today. We can help you with our bee control services.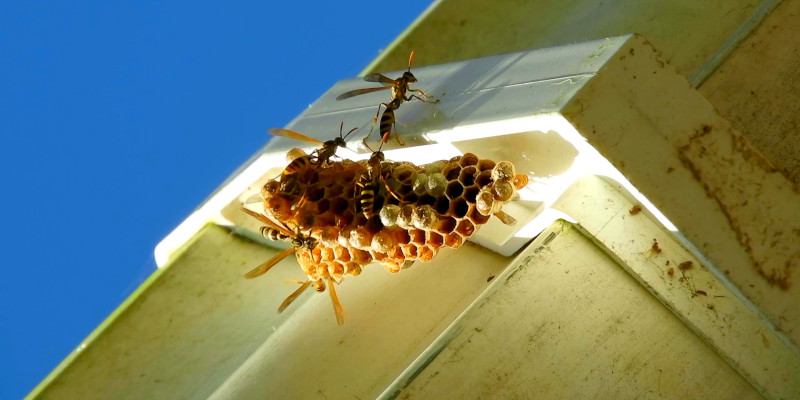 Our bee control services are your best bet to keep the bees at bay when you want to enjoy your yard. Our team of bee experts will come to your property and evaluate your bee situation. We can even spot a hive that you may have missed. We know exactly what to look for. Once we see the extent of the problem, we will then get to work removing the bees from your property, helping them find a different place to inhabit. We are up to date on all the latest removal techniques and only use chemicals that are approved by the New Jersey Department of Environmental Protection.
If you live in Ocean Township, New Jersey and are in need of bee control services for your property, reach out to us today. We do quality work, and we have excellent customer service. We offer free estimates, and we guarantee our work. You can count on us to keep the bees at bay, so you can enjoy your property without dealing with bees buzzing around everywhere.
---
At RZ Termite & Pest Control, we offer bee control services in Ocean Township, Manalapan, Brick Township, Jackson Township, Toms River, Long Branch, Rumson, Colts Neck, Asbury Park, Monmouth Beach, Eatontown, and Neptune, New Jersey.