Send termites packing with our termite control services.
Do you have trouble with termites? At RZ Termite & Pest Control, we specialize in termite control services in a variety of different areas, including Ocean Township, New Jersey. Termites are pesky pests that can chew through a wide variety of wood structures, causing damage to foundations, walls and furniture. If you suspect termites, we want you to call us out to inspect your home or business property right away to determine if you need our termite treatment service.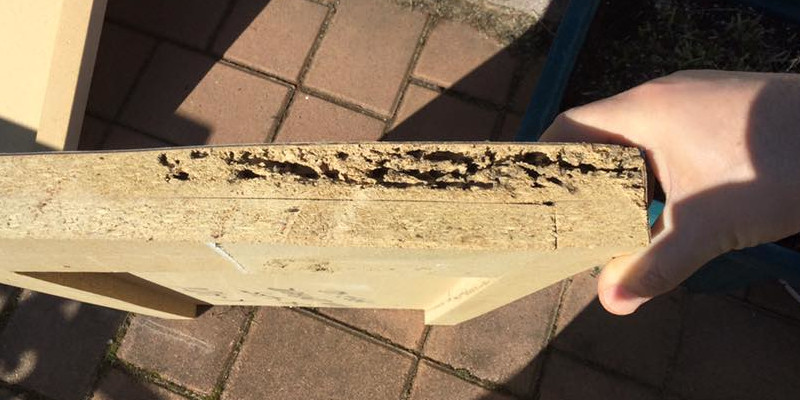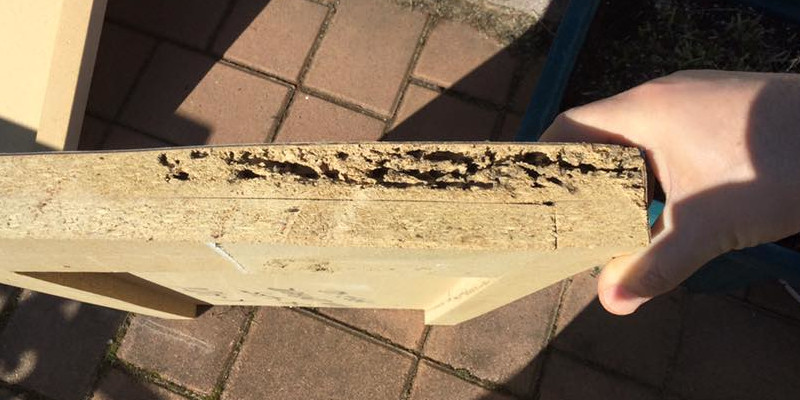 One of the best things you can do for your home or business is to be on the lookout for signs of termites. Some of these signs include things like shelter tubes, subterranean tunnels, piles of termite frass, tiny holes in wood surfaces, sagging floors, hollow wood and more. Our termite control experts can exterminate termite colonies on your property and show you how to prevent future infestations.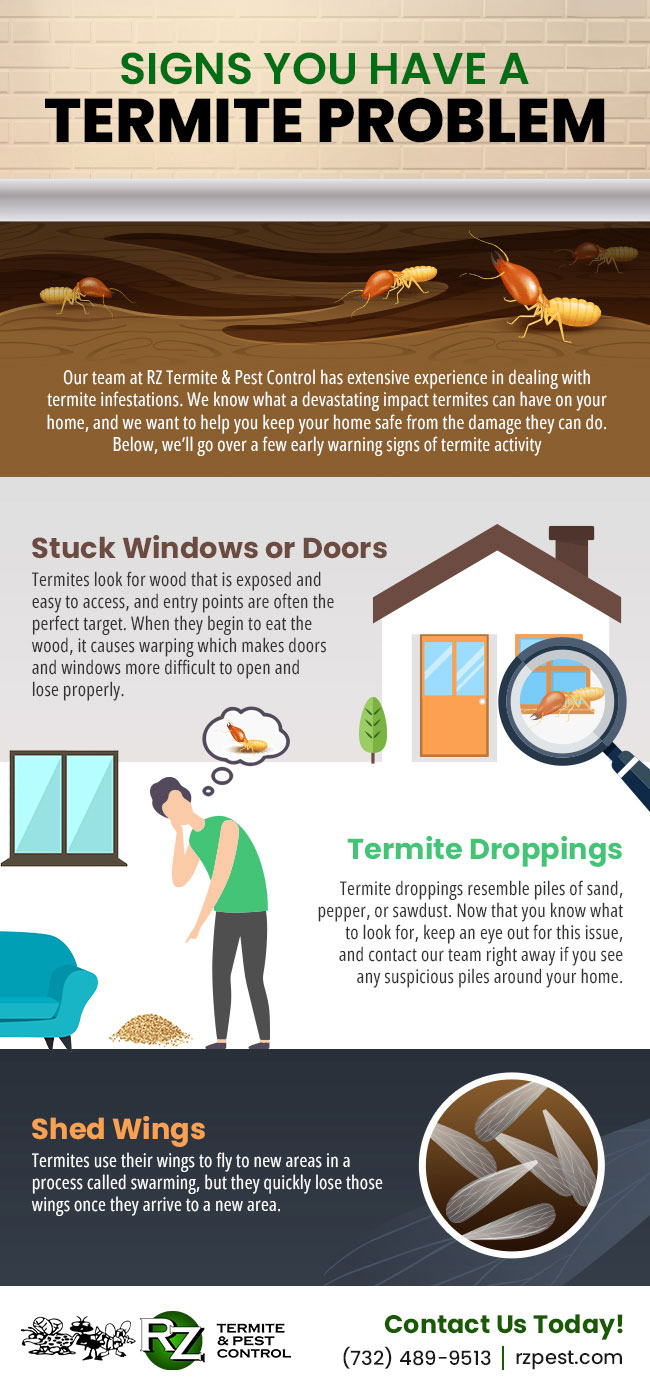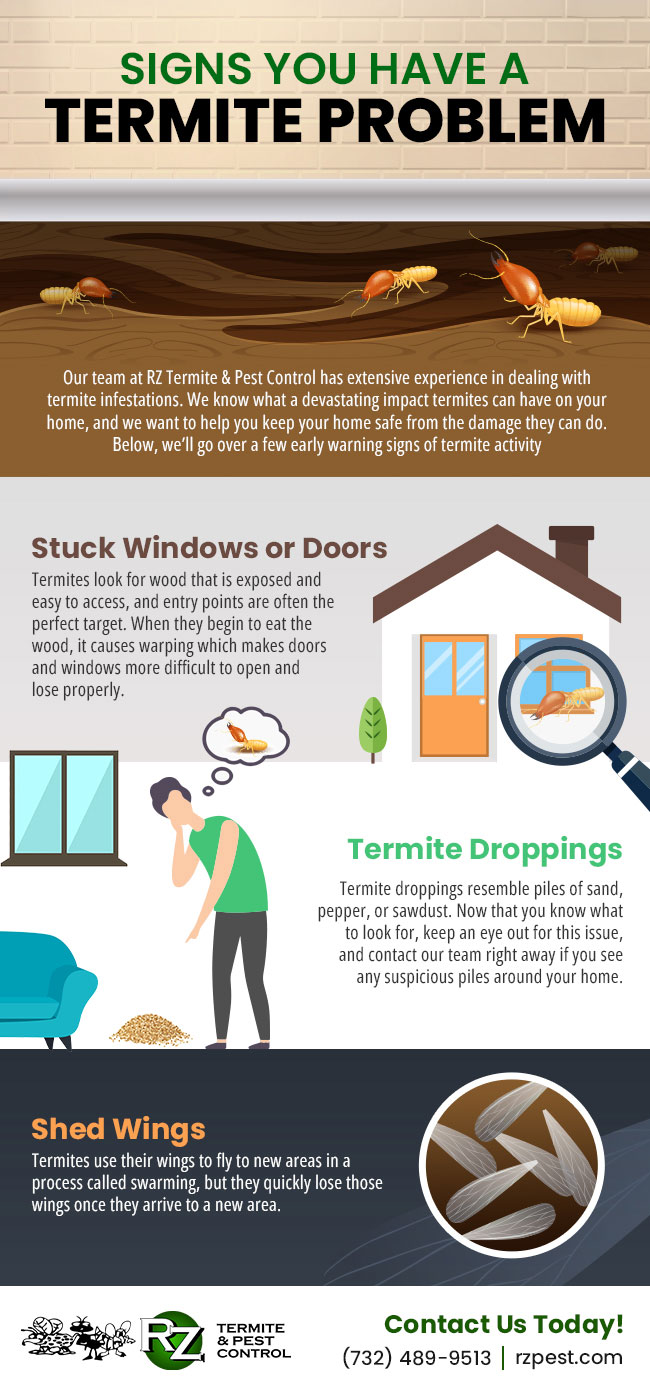 When we come to help you with termite control, we will treat your home or business with the following measures:
Trenching around your structure
Spraying chemicals around the interior and exterior of your home
Repairing any damage caused by termites
Take Action to Protect Your Home from Bugs
If you suspect trouble with termites, please schedule termite control services by calling 732-489-9513 now. Our termite treatment services are 100% guaranteed effective. We'll get rid of the termites on your property ASAP to minimize the damage to your structure. Call us today with any questions about our termite control services!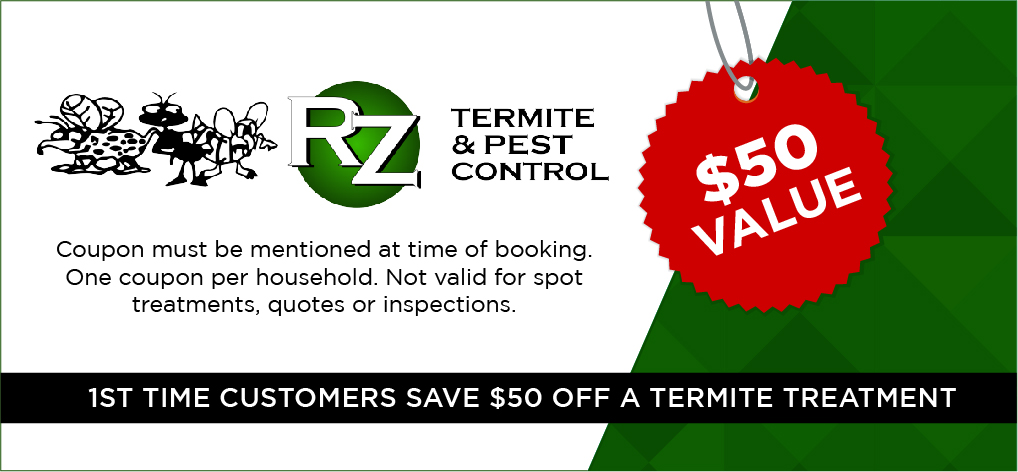 ---
At RZ Termite & Pest Control, we offer termite control services in Ocean Township, Manalapan, Brick Township, Jackson Township, Toms River, Long Branch, Rumson, Colts Neck, Asbury Park, Monmouth Beach, Eatontown, and Neptune, New Jersey.
Similar Services We Offer: