When we perform termite removal, we take an aggressive approach to resolve the problem.
Dealing with a termite problem is frustrating and overwhelming for property owners. You don't have to face this issue on your own if your home is in or near Ocean Township, New Jersey, as our team at RZ Termite & Pest Control offers termite removal services to local clients. We can inspect your property to determine the extent of the damage, and then come up with a detailed plan for removal. Since termites are extremely destructive creatures, it's important to take care of the issue as soon as possible. They can destroy your foundation, walls, and furniture, as well as impact the structural integrity of your property.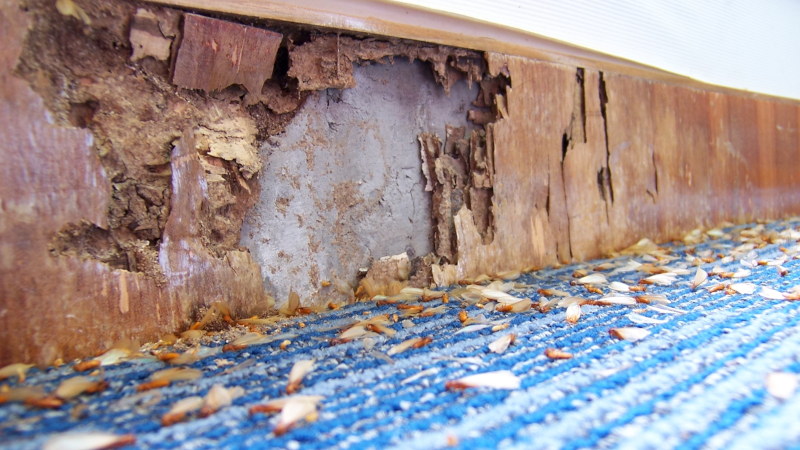 When we perform termite removal, we take an aggressive approach to resolve the problem. We can trench around the structure to prevent the termites from being able to reach the food source, as well as spray chemicals to eliminate the pests from the interior and exterior of the home. Our technicians are also able to repair any damage caused by the presence of termites. We can take care of the entire problem from start to finish, resolving the concerns associated with termites and protecting your structure to ensure its safety.
Stop Termites Before they Get Started
If you notice any warning signs of termites, such as hollow wood, sagging floors, tunnels or tubes, or small holes in wood surfaces, contact us right away for termite removal. We'll inspect your property and create a customized plan to exterminate the termites. Our technicians can also advise you on how to prevent future termite infestations.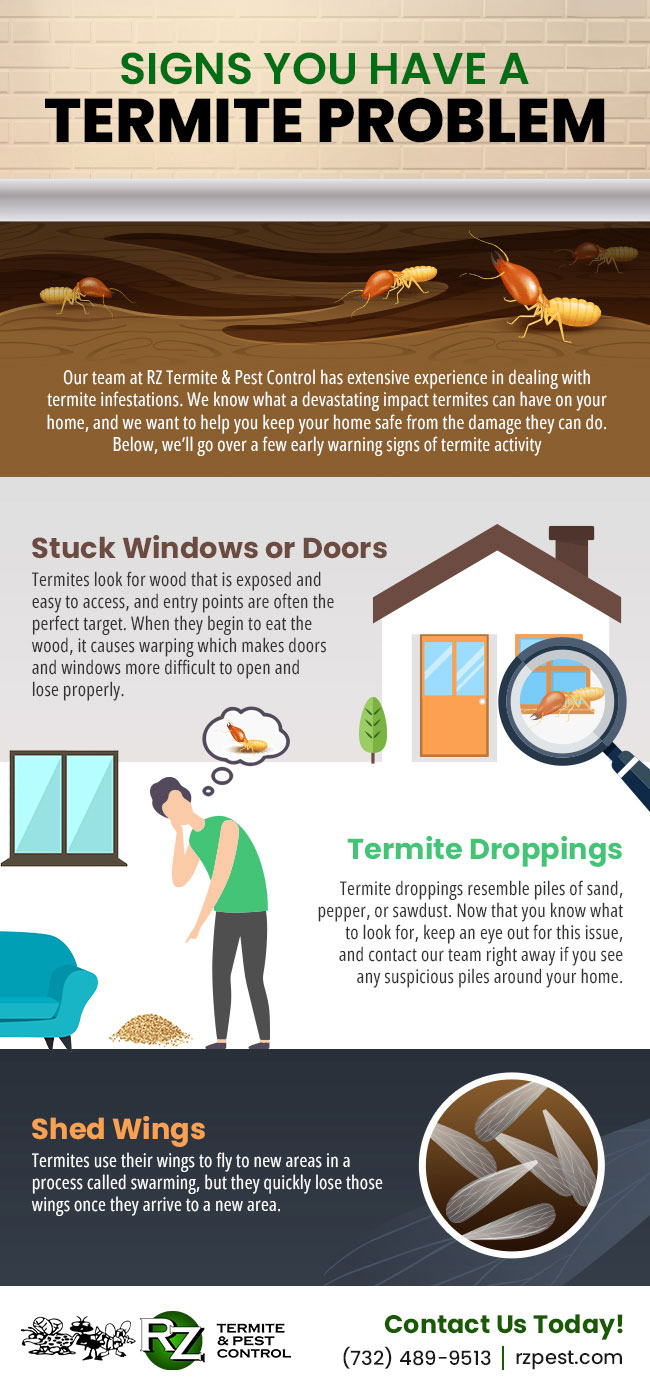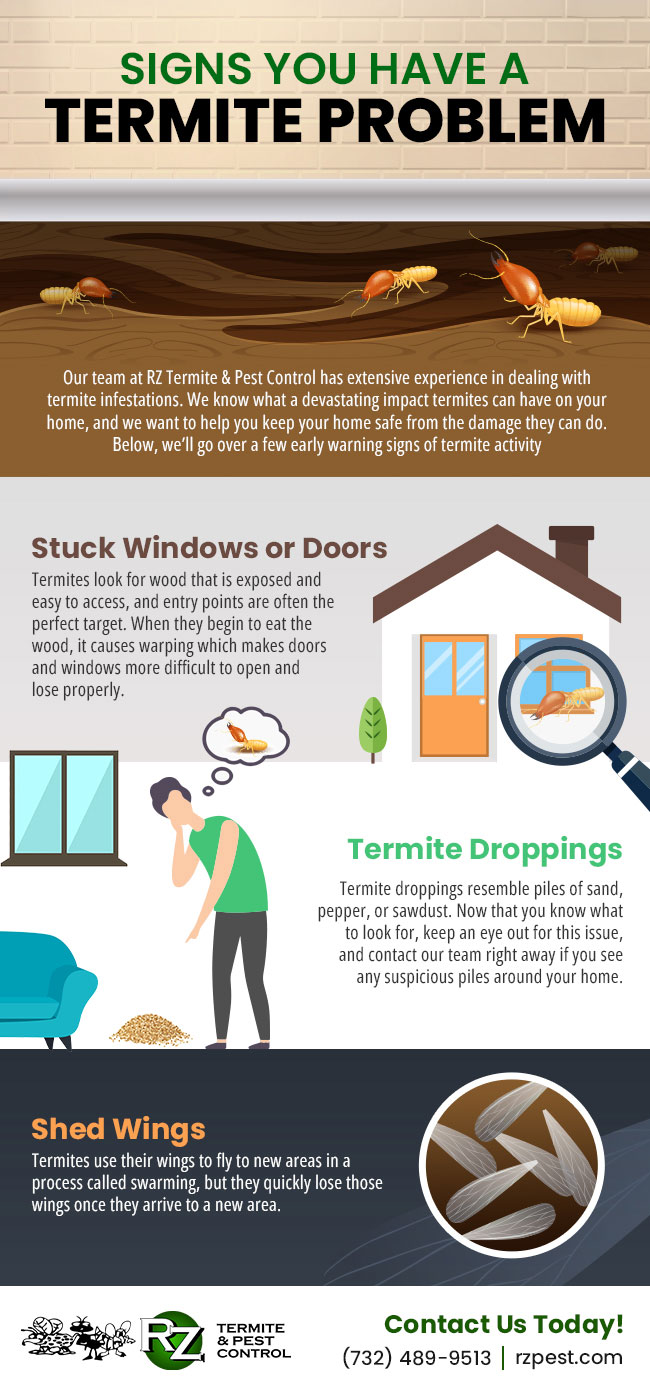 ---
At RZ Termite & Pest Control, we offer termite removal services in Ocean Township, Manalapan, Brick Township, Jackson Township, Toms River, Long Branch, Rumson, Colts Neck, Asbury Park, Monmouth Beach, Eatontown, and Neptune, New Jersey.