At RZ Termite & Pest Control, we can help with your termite prevention efforts.
Although the arrival of spring is a welcome change for most residents of the Eatontown, New Jersey area, this time of year also brings an influx of pests. One of the concerning pests that tends to pop up more prevalently in the warmer months is termites, which are extremely destructive and concerning when present on your property. In order to reduce the risk of having these pests on your property, you can take some steps toward termite prevention. The first step is eliminating any moisture in and around your home, which termites need to survive. If you have leaky plumbing or wet spots, make sure to resolve these to help reduce the risk of termites taking up residence.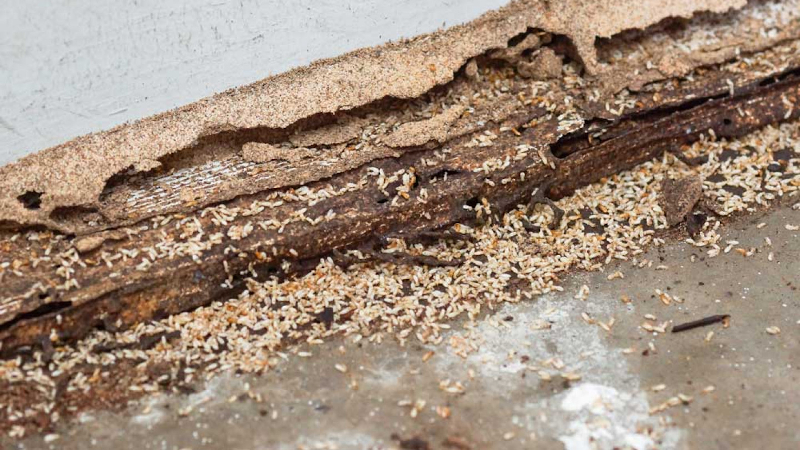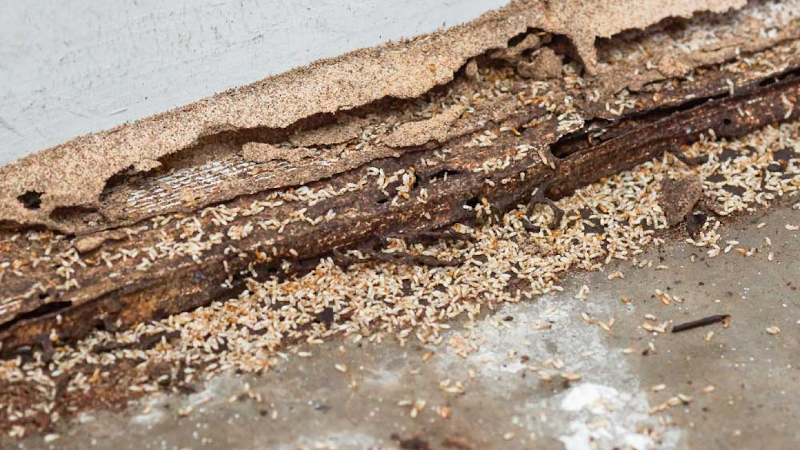 The next step is to check your roof. Rotted or damaged shingles can provide easy access to your home for termites, as can rotted areas of the soffits and fascia. If you do have any of these issues on your structure, contact a roofing expert to get them resolved. These steps can help with termite prevention, although it's also important to keep an eye out for signs of damage. Termites often leave behind small holes and chewed-up areas on exterior wood components, so watch for any changes that occur to your wooden railings, deck, or other visible parts of the structure.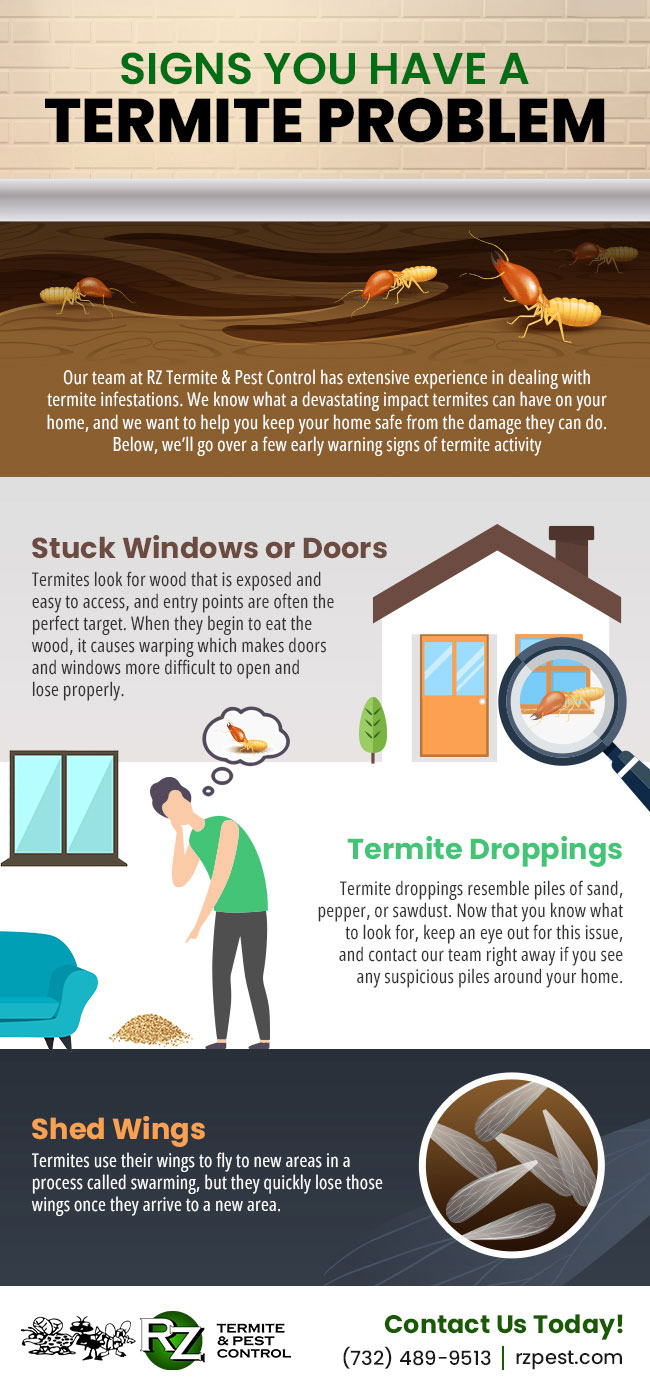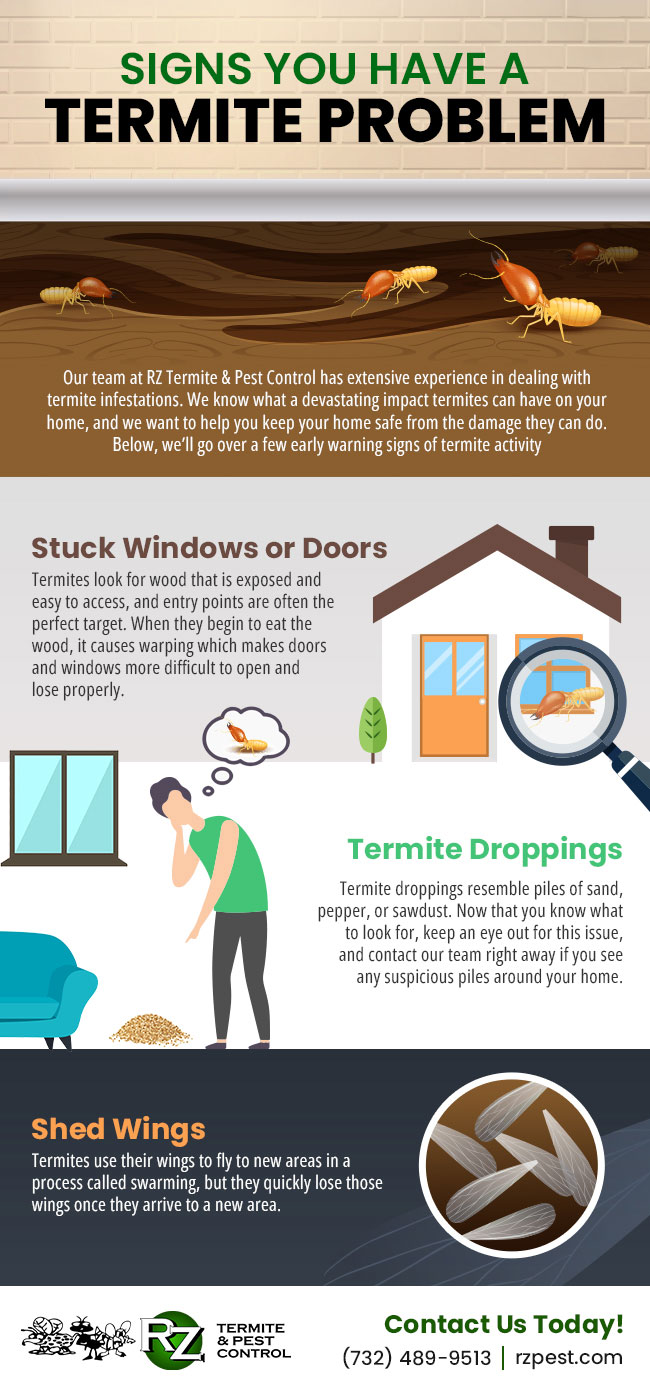 At RZ Termite & Pest Control, we can help with your termite prevention efforts. We work closely with local property owners to perform termite inspections and determine what issues may be present that increase the risk of termite damage. Our technicians also have the training and experience needed to remove termites that have taken up residence in your home.
---
At RZ Termite & Pest Control, we offer termite prevention services in Ocean Township, Manalapan, Brick Township, Jackson Township, Toms River, Long Branch, Rumson, Colts Neck, Asbury Park, Monmouth Beach, Eatontown, and Neptune, New Jersey.