Our team offers safe, effective ant control treatments that will get rid of your ant problem once and for all.
Here at RZ Termite & Pest Control, we want to help you keep your property safe from pests of all kinds, including pests that can do serious damage, such as termites, and pests that are considered merely annoying, like ants. In point of fact, not all ants are as harmless as most people believe them to be—carpenter ants, for instance, destroy wood much like termites do, and even ants that don't eat wood can still spread disease. If you have noticed ants in your building, we encourage you to give our team a call to get the effective ant control services you need.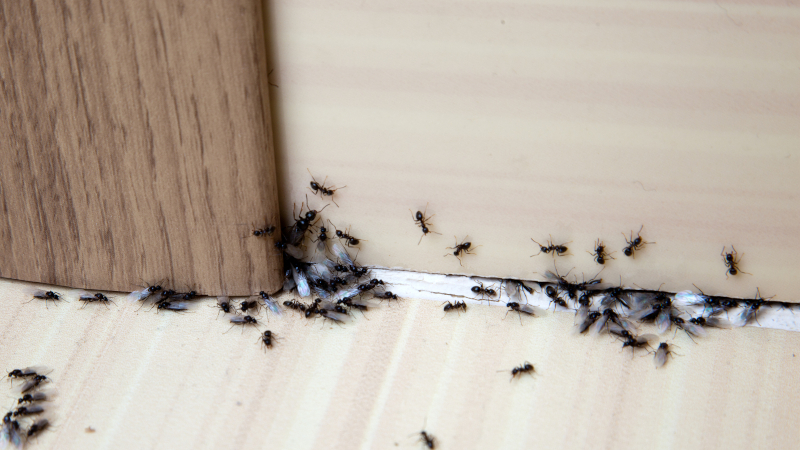 Our ant control methods focus on destroying the queen of the colony, which effectively cuts off an ant problem at the source. Any ants that remain will quickly succumb to the same poison, and without the queen, there is no way for the colony to replenish its numbers. Once we have dealt with the current infestation, we will apply a protective chemical barrier around the perimeter of your building, both inside and outside, to prevent more ants from getting inside and establishing a new colony. These preventative treatments will also help keep other pests out, so your building will be protected against a greater variety of invaders.
We are proud to serve the Monmouth Beach, New Jersey community, and we want to help you keep your home pest-free. If you have an ant problem, just give us a call to get the ant control services you need.
---
At RZ Termite & Pest Control, we offer ant control services in Ocean Township, Manalapan, Brick Township, Jackson Township, Toms River, Long Branch, Rumson, Colts Neck, Asbury Park, Monmouth Beach, Eatontown, and Neptune, New Jersey.